Healint helps the one billion people globally who suffer from migraine and other neurologic conditions. Using deep analytics and machine learning, we uncover insights from our wealth of data so you can improve patient outcomes and expedite clinical trials. At Healint, we understand the real world experience of people living with migraine. Together with health service providers, we are committed to the continuous improvement of their health and well-being.
Healint Analytics - Learn, Improve and Iterate
The Healint platform offers you the opportunity to take therapy development to the next level and improve achieve optimum patient outcomes. The Healint Analytics platform provides comprehensive real-world patient insights, expediting therapy innovation by while reaching the right patients. All shared with you in a way that's easy to understand and act on. Contact us today for more information on our Analytics services.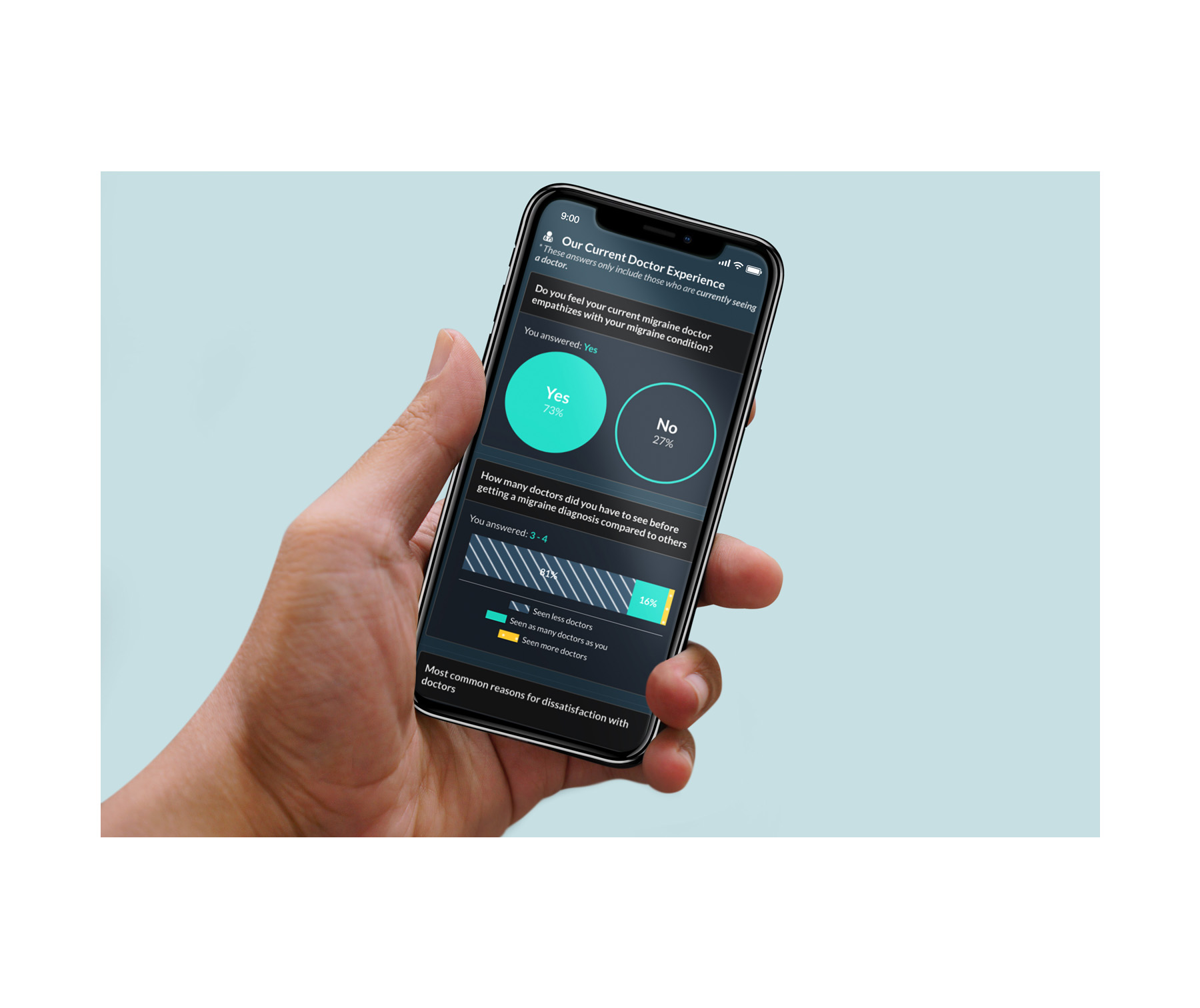 Superior Comprehensive Insights
Get insights like medication usage, dosing regimens, provider visits, and new prescriptions. Healint Analytics gives you access to real-world data like never before.
Real-Time Views
See what's happening, when it's happening–not weeks or months later.
Rapid Response to Questions
Need specific insights, right now? Get answers quickly from qualified participants for the fastest research turnaround.
Clinical Trials - complete them faster
Nimble recruitment, minimal drop-out, and reliable reporting. These are the hallmarks of a successful clinical study. Healint's Clinical Trial Services make it easy for you to run high-quality clinical trials that are fast and cost-efficient. Help patients focus on getting better; don't frustrate them with sub-optimal e-pros. Increase the efficiency of your clinical trials recruitment with us today.
Speedy Clinical Trials
Easily segment and refine your target demographic to find potential participants; we have all the information and channels you need for recruitment.
Exceptional Adherence
Our intuitive, easy to use e-pro delivers higher adherence rates. We designed it with the patient in mind, and it shines in comparison to other e-pro platforms.
Faster Feasibility Studies
Run faster feasibility studies with a readily accessible audience. FInd people that precisely match characteristics you need to determine whether a clinical trial is feasible.
The Digital Patient Hub - Beyond the molecule
76% of patients believe that pharma companies should provide services that complement their products
Accenture Research (2014)
How do you support people at different stages of their patient journey? Accessing care. Getting comfortable with therapy options. Finding relief. It can be really challenging to pull together an effective patient support program that's easily accessible and user-friendly.
Healint's Brand Hub is a single point of access for information and services patients need in conjunction with your product. It's fully customisable and delivered directly to the phones of the largest neurology patient community in the world, or your patients only as your require.
Get closer to your patients
Share videos and other essential resources with your patients and the largest neurology patient community through your customised digital Brand Hub.
Support and engage
Are there ways to make it easier for your patients to access or get reimbursed for your product/service? Healint's Brand Hub delivers the best patient experience for your brand.
Keep them coming back
Help your audience by providing the right shortcuts that save them time and money. With all the information and tools they need in one place, the Brand Hub is a natural destination for them to return to, time after time.